Absence Auto-Dialer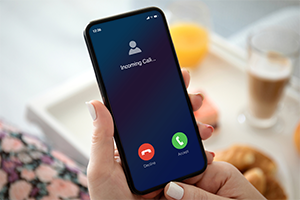 This school year we will begin using the automated calling system for our student attendance notifications at all school sites for kindergarten through twelfth grade. If you have a student at the junior high or high school level, you are most likely familiar with these automatic phone calls.
How it will work:
When a teacher marks a student in their classroom absent, the automated system will call families within approximately one hour. This phone call will notify parents that their child is not present for the day. If you called in advance to excuse your child and the registrar has already entered it in the system you will not receive a call. If you have not called to excuse your child's absence, the phone call will serve as a reminder to call the school back to inform us of the reason for your student's absence.
If you do not call the school, we record the absence as unexcused.
We are very excited about this supplemental tool to communicate with families. However, please know that we still need to hear from you personally in order to record the reason for the absence. State law requires this information.